Regular price
$1,049.99 USD
Regular price
$1,149.99 USD
Sale price
$1,049.99 USD
Unit price
per
Sale
Sold out
Share
SAVE $100!
Engel MT35 Platinum Series Top Opening 12/24V DC - 110/120V AC Fridge-Freezer
"This is the unit Jody and I have. Our first one, which we had for years, burned in the house fire. But we loved it so much and used it so often we got a new one! And it's an improvement on our old model." - Bob
Engel is proud to announce it has added an exciting new model to its range of portable fridge-freezers, the MT35 Platinum Series. This model is the new 34 quart fridge-freezer, with added features and fan. This new model also includes the user friendly digital control with LED display, as featured in the Australian 50th Anniversary model, along with built in battery monitor. We have designed this new model in the industry standard Engel 35 cabinet to ensure its compatibility with the current range of MT35 accessories. Supplied with both cords, the 12 volt cord that plugs straight into your vehicle's adapter socket and the 120 volt lead with three pin house plug. Auto switching as standard removes the need for the user to switch power sources manually. All Engel fridge-freezers feature the Engel "Swing Motor" Compressor. Highly efficient, it typically draws around 1 to 2 Amps per hour (check the specs below), about 40% less than a traditional compressor. Engel fridge/freezers run on battery power, 12/24V DC, or 110/120V AC. So whether you're on the road, on the water or safe at home, you can use your Engel to make life a little easier.
Features
12/24V DC and 110/120V AC Compatible - Automatic Switching (AC Priority)
Digital Temperature Control with LED Display
Efficient "Swing Motor" Compressor
Vibration Resistant Compressor for Extreme Condition
Incline Operation up to 30° Off Level
100% CFC-Free Refrigerant Gas
Warranty: 3 Years (Personal Use) - 1 Year (Commercial Use)
Includes
MODEL

MT35F-U1-P

Exterior Dimensions (L x W x H)

25.5" x 14.3" x 16.3"
(Excludes Handles = 1.5" Each)
Interior Dimensions (L x W x H)


15.4" x 10.8" x 12.4"

Weight

49 Lbs

Quarts

34 Qts

Power Options

12/24V DC & 110/120V AC

Power Draw

Variable from 0.5-2.5 Amps (12V DC)

Gas Type

HFC-134a

Outer Shell

Galvanized Steel
View full details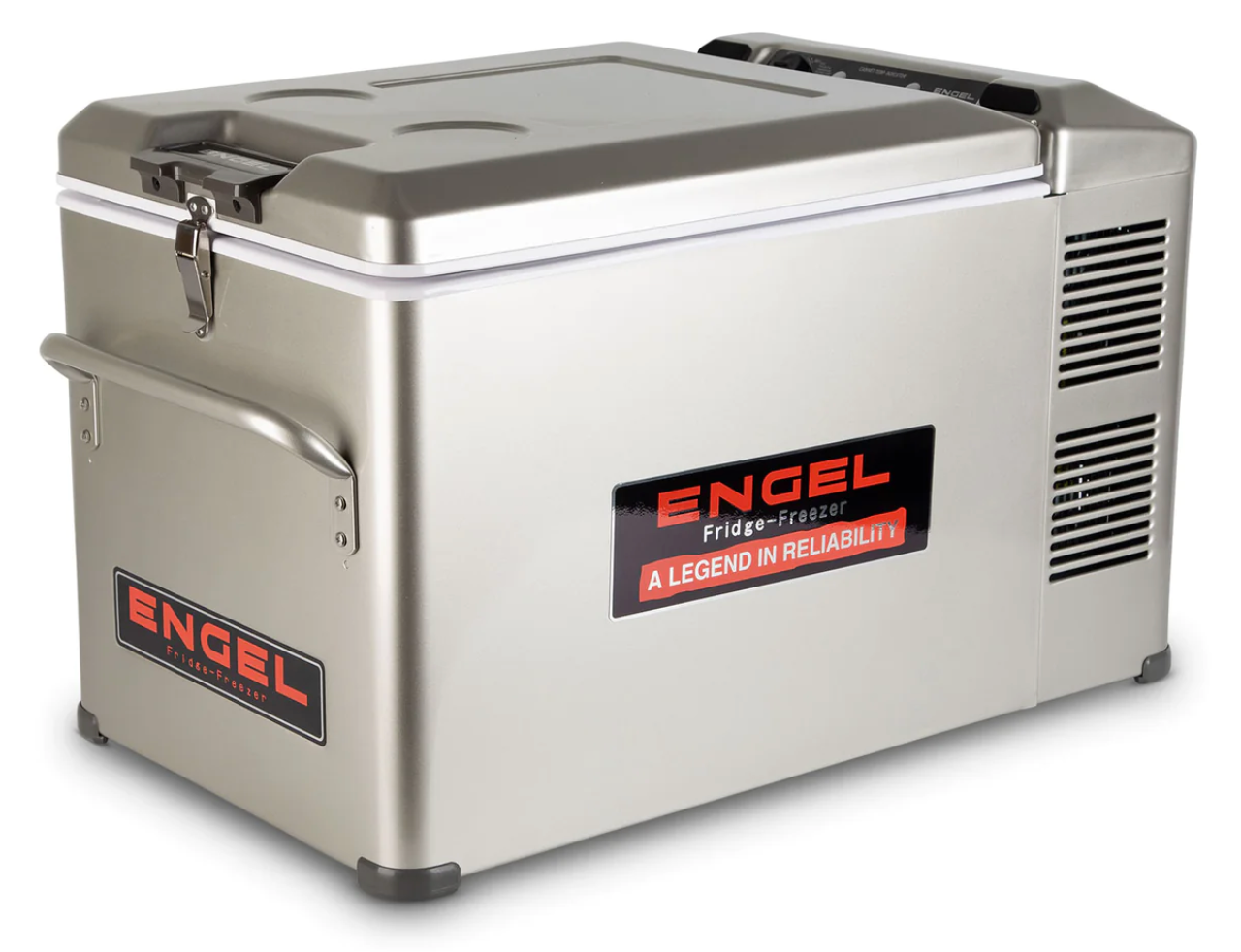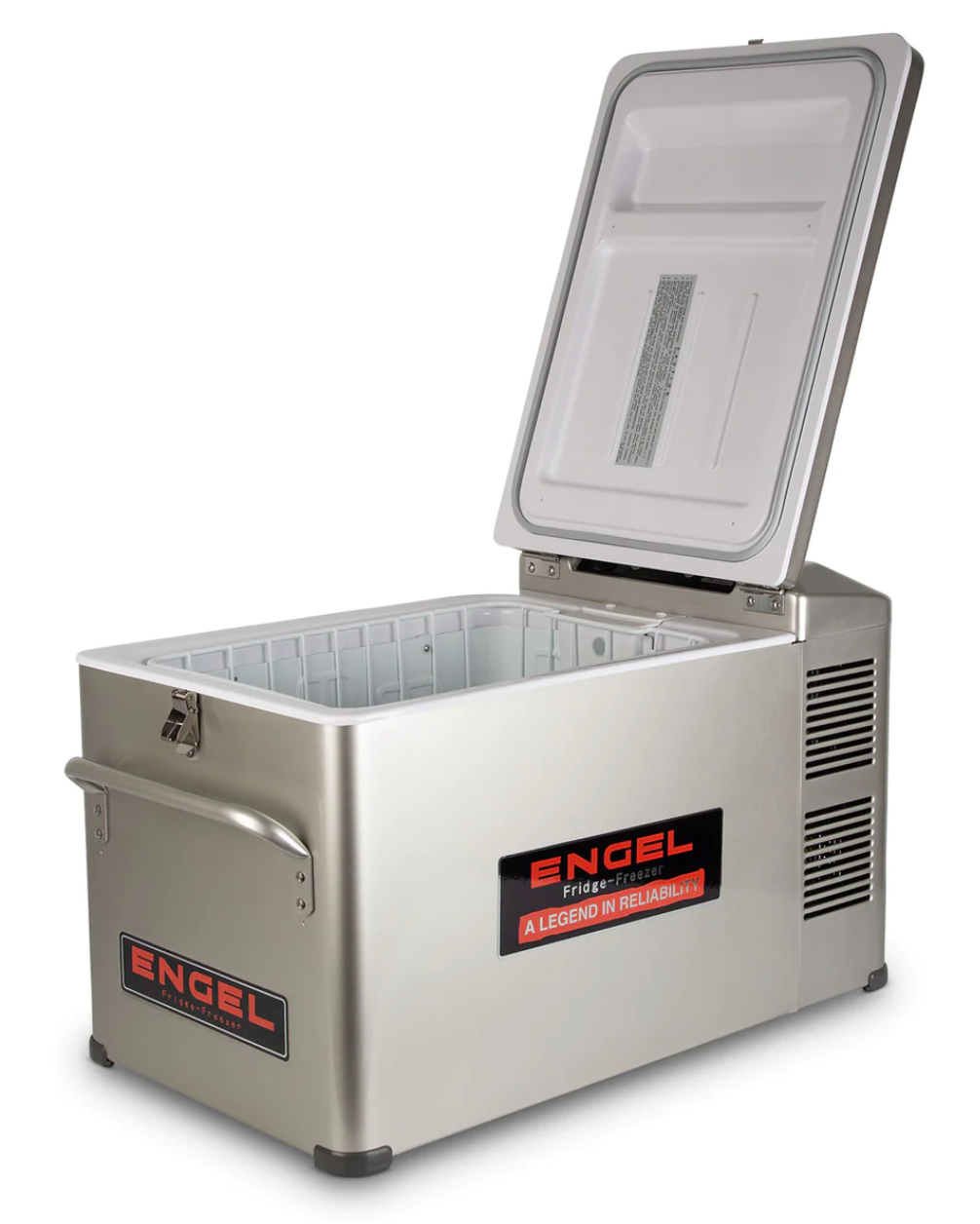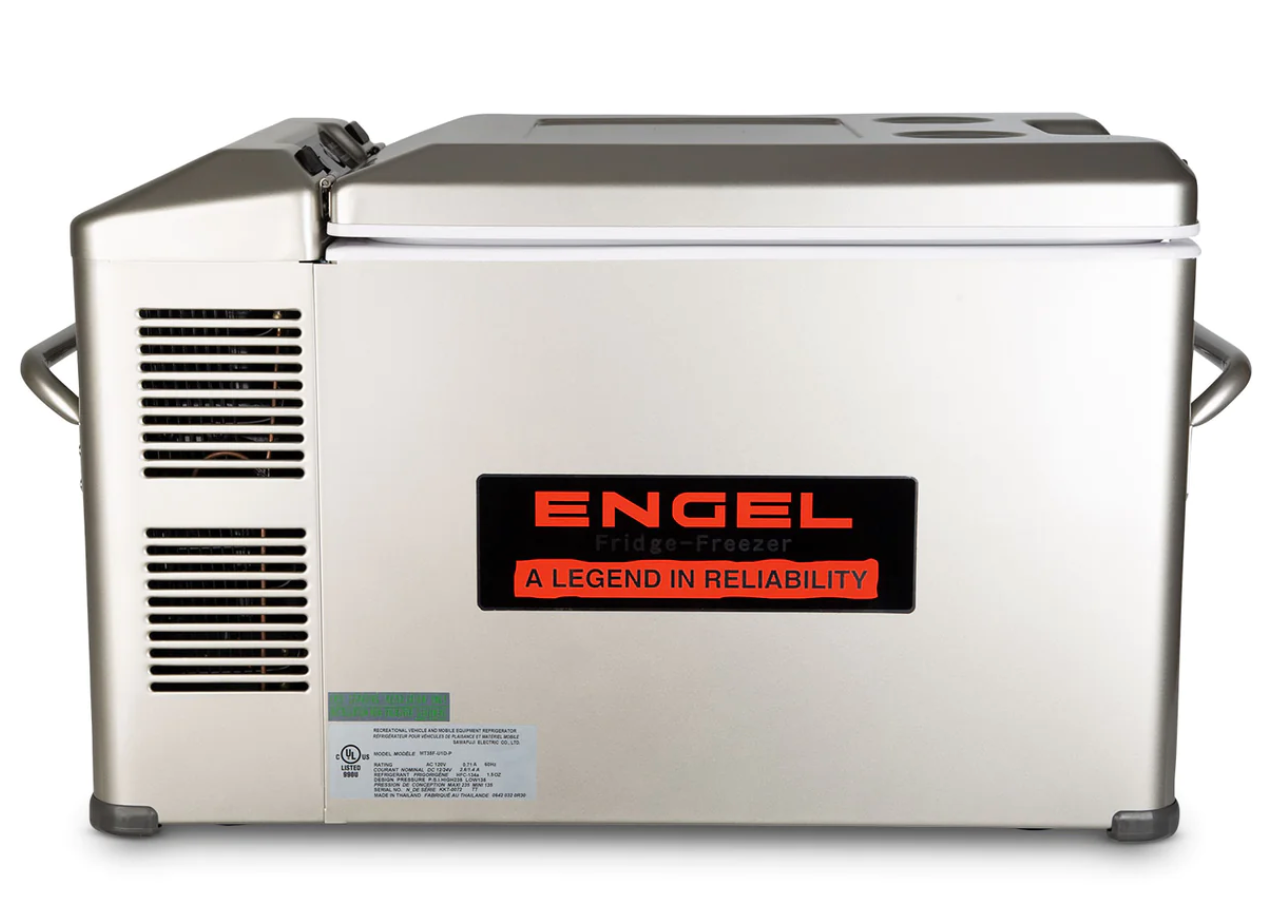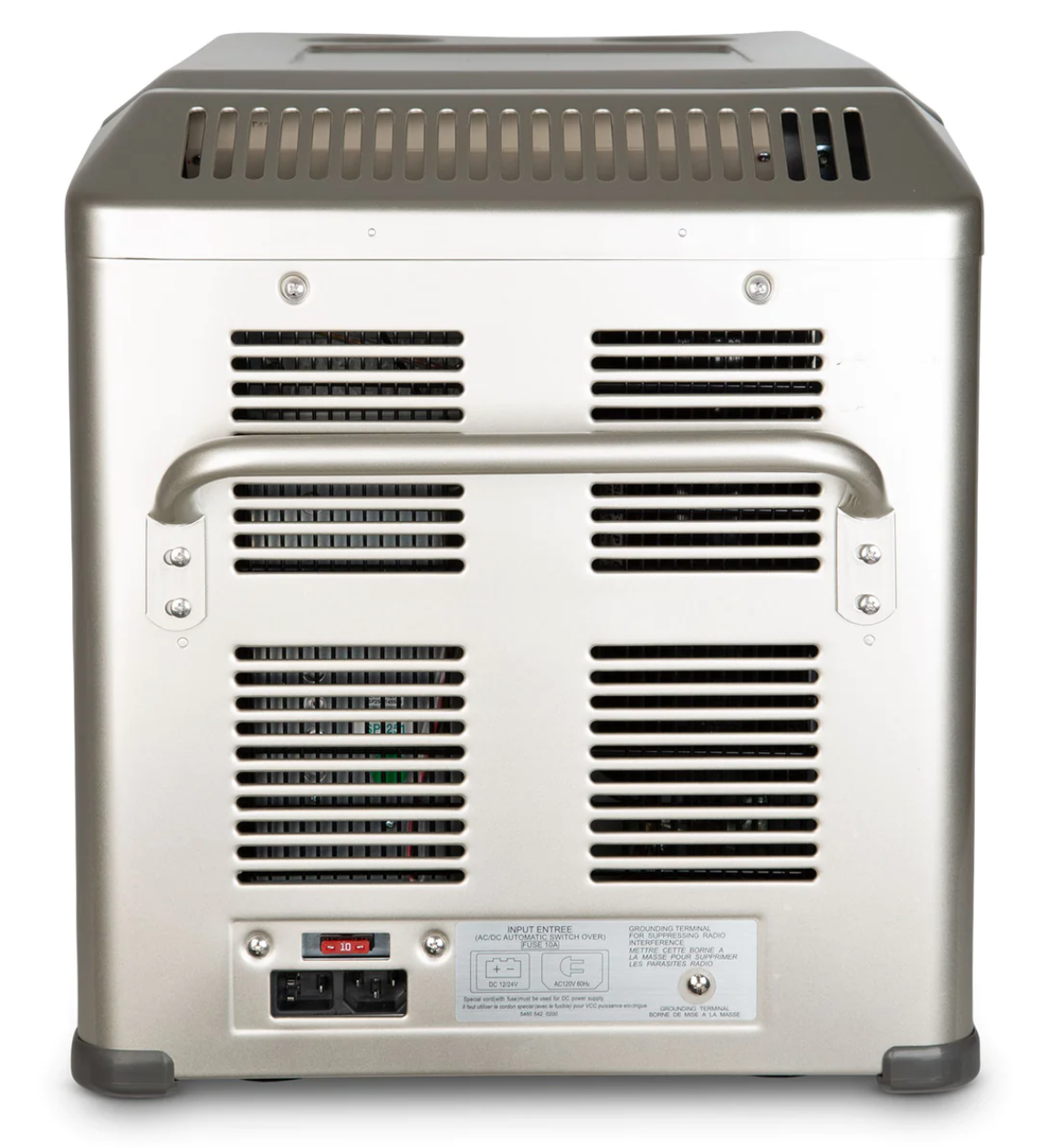 Shipping

Shipping of apparel and home goods takes 5-14 days. Hardcover books ship in 3-5 days.

Returns

All sales final. Exchanges can be made for defective or broken items only. No exchanges for wrong shirt sizes.