Regular price
Sale price
$6.95 USD
Unit price
per
Sale
Sold out
Share
SIGNED HARDCOVER COLLECTOR'S EDITION $24.95
AUDIO BOOK $9.95
DIGITAL eBOOK $6.95
The Seafaring Life (2020)
The Seafaring Life is Bob's third book of insights into what the cruising lifestyle is all about. What makes people get aboard a boat about the same size as a jail cell and sail out onto the most inhospitable place on Earth, the Ocean! Where there are things that want to eat you and you are surrounded by water you can't drink! The Seafaring Life joins "The Sailing Life" and "Starboard Attitude" as the third collection of Bob's insight into the lifestyle he has lived for more than 40 years.
Excerpt:

The Seafaring Life is not for everyone, but for those who live the life there is no substitute! There is no other lifestyle that allows you the feeling of freedom you get living the vagabond lifestyle. The freedom you feel every morning when you know you have the option to sail on, or stay at anchor another day.
Sailing in the South Pacific allows you to slow down and smell the Bougainvillea. Sailing in Europe shows you the history of our world, as you can follow the path of Ulysses.
No, there is no other lifestyle that gives you so much freedom. But it's so much more than that. It's knowing you are taking the responsibility for your actions. Outfitting your boat allows you to plan for the worst, and hope fo
r the best. That becomes your life.
View full details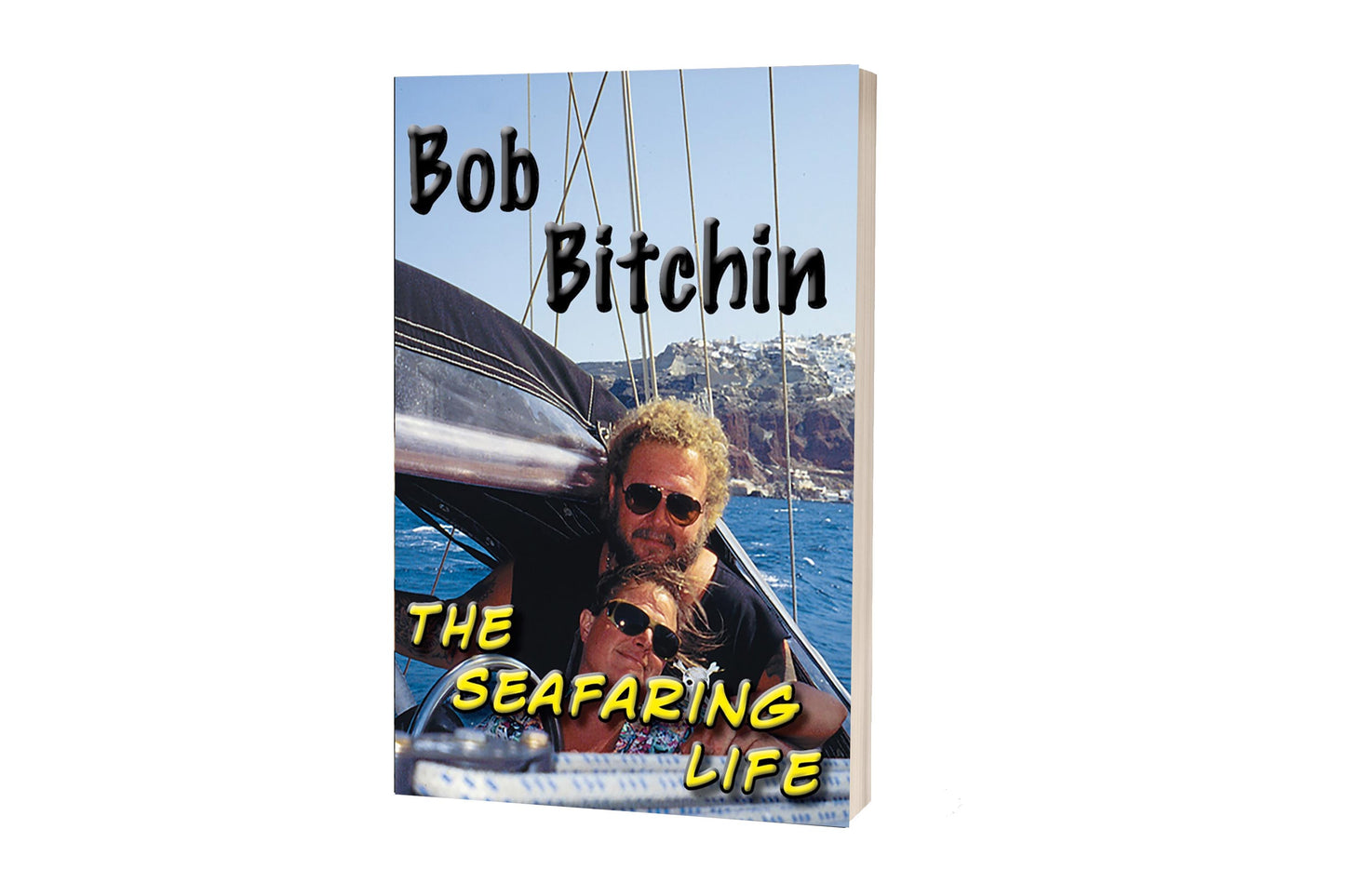 Shipping

Shipping of apparel and home goods takes 5-14 days. Hardcover books ship in 3-5 days.

Returns

All sales final. Exchanges can be made for defective or broken items only. No exchanges for wrong shirt sizes.