Regular price
Sale price
$6.95 USD
Unit price
per
Sale
Sold out
Share
SIGNED HARDCOVER COLLECTOR'S EDITION $24.95
AUDIO BOOK $9.95 (Click SAMPLE to hear preview audio)
DIGITAL eBOOK $6.95
Dorf (2020)
There never really was a Dorf.
Or was there?
What happens when a couple of dumb bikers buy an old bus, load it with every drug imaginable and head to South Dakota for the biker event known as Sturgis? The answer lies within.
This is either a work of fiction or non-fiction. As this didn't actually happen, it didn't actually happen about mid-August, 1973. What I am trying to allude to is it never happened… and when it did, I wasn't there, because if it were labeled as non-fiction a whole lot of people could be highly embarrassed (or worse!).
Well, not a lot, because most of them are dead by now, or in jail, but just in case, and to keep from having what little I have left in life taken away from me by lawyers and other blood-suckers I guess I will just label it as FICTION! There, now no one can sue me for anything.
But those of you who were there, you will know. You will also know when I stray from the facts. Ya gotta have a little poetic license, right?
I mean, hell, if Tom Clancy can use the Royal Family and sitting Presidents in his "fiction" I guess I can use a bunch of degenerate bikers in mine, right?
View full details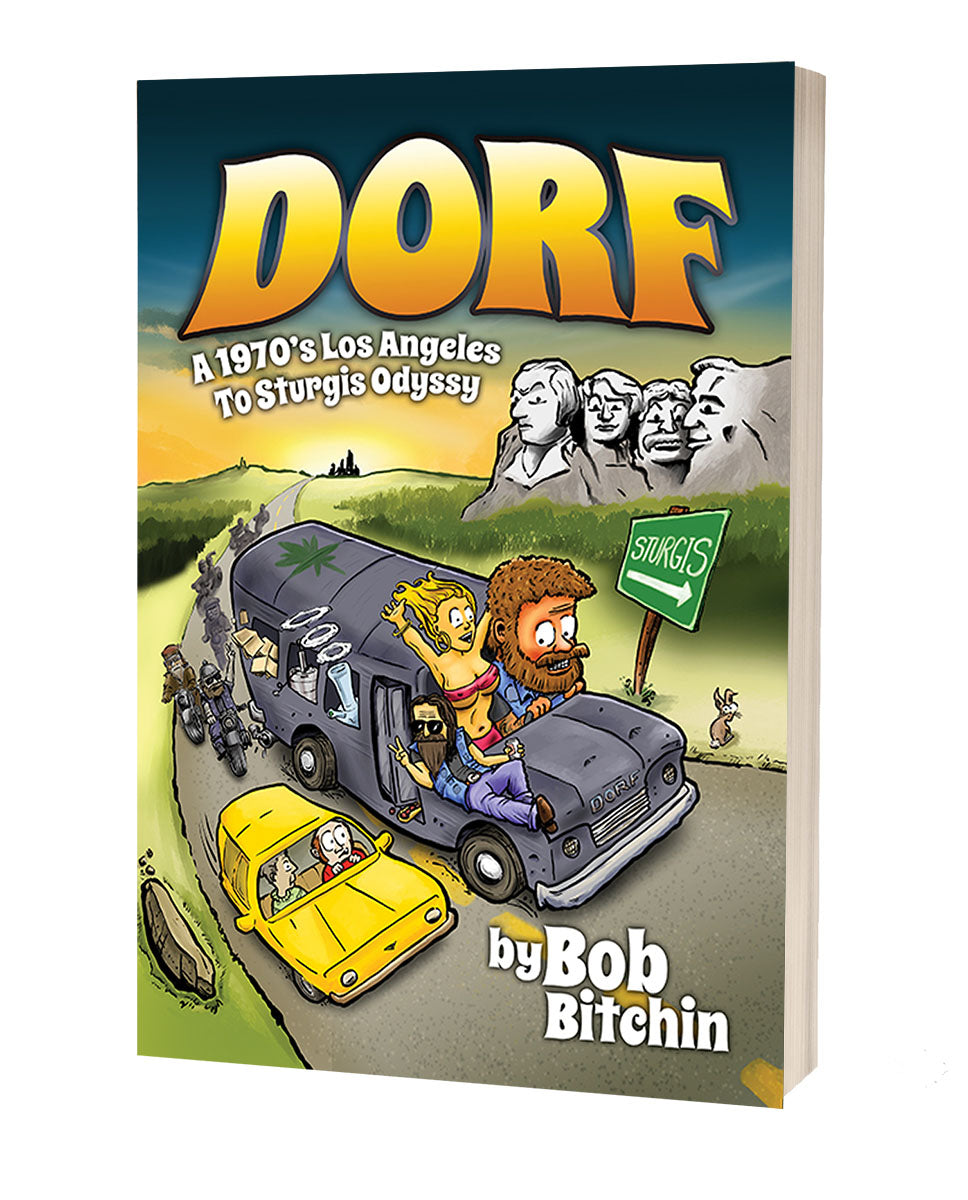 Shipping

Shipping of apparel and home goods takes 5-14 days. Hardcover books ship in 3-5 days.

Returns

All sales final. Exchanges can be made for defective or broken items only. No exchanges for wrong shirt sizes.